Bläk 873 Tokyo
Wall mounted double sliding doors with soft closing
The sliding double door glass wall consists of two sliding door panels and a sliding mechanism mounted to the building wall above the doorway. Sliding door fixture takes up very little space in the room, a quality sliding mechanism and a floor guide fitting provides a smooth and safe door movement. The doors are equipped with soft closing mechanism which cushions the closing and gently pulls the door into position.Handle height is 0.5H (Height) (as per 2D drawing).
Install
The sliding rail profile is fixed to the wall.The sliding mechanism is affixed to the top of the door panels before being mounted on the sliding profile.A door guide is installed on the floor. The sliding rail profile is covered from the front and sides with cover plates.
21 Working days
20 year warranty
Frame colour
The profiles mounted to the edges of the panel are manufactured of aluminium. Profiles are painted black (RAL 9005) through powder coating.
Glass colour
The product is manufactured of 8mm thick tempered safety panel (EN 12150). One side of the satin panel is etched to acquire a velvety feel and the other side is smooth. When choosing a satin panel product, bear in mind that the etched surface of the panel is sensitive to scratches and stains.
Product size
Glass wall is manufactured according to custom dimensions.
Product size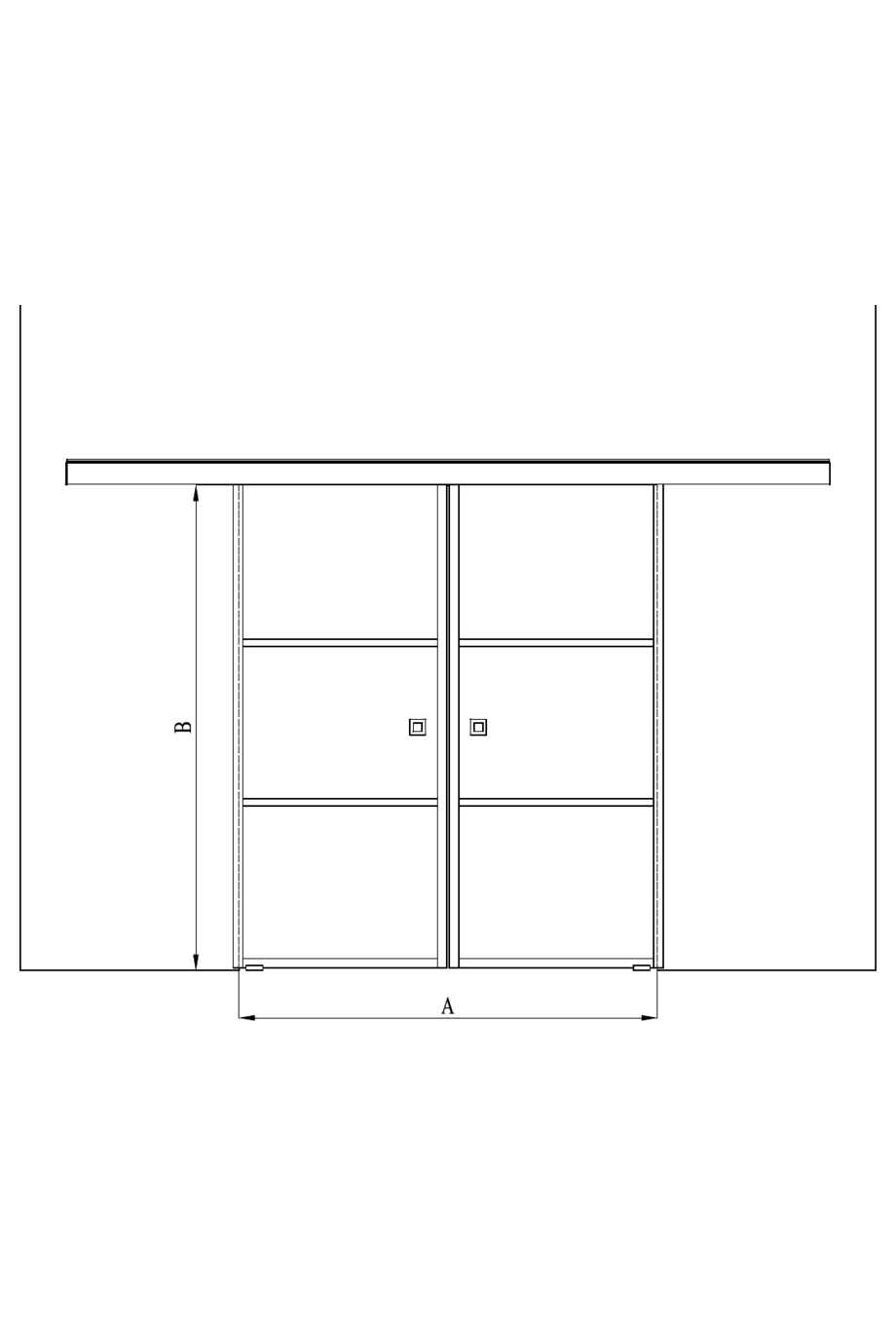 Blak sliding Door A
Black painted/Transparent=720 x 1900
Blak sliding Door B
Black painted/Transparent=720 x 1900
Wall mounted Sliding profiles
Black painted/Transparent=10 x 2690
Blak Sliding Installation instructions
/=