Bläk 77B Tokyo
Interior window made of glass that is fitted into an opening.
Install
The product is mounted with L-profiles on four sides. The L-profiles are screwed to the walls and the ceiling on 3 sides, the fourth profile is glued to the floor. The panel is then fixed to the profiles with self drilling screws. Lastly the installation is finished by gluing flat profiles on the other side, to cover small gaps from tuning during the installation. Please note, that the profiles will need to be cut to correct length on site.
28 Working days
20 year warranty
Frame colour
The profiles mounted to the edges of the panel are manufactured of aluminium. The white (RAL 9016) and black (RAL 9005) surface treatment options are manufactured by powder coating.
Glass colour
The product is manufactured of 6mm thick tempered safety panel (EN 12150). Transparent, grey and brown are smooth surfaced and transparent panels. Reeded and satin panels are not fully transparent, details cannot be made out through the panel. The reeded glass is smooth on one side and textured on the other. One side of the satin panel is etched to acquire a velvety feel and the other side is smooth. When choosing a satin panel product, bear in mind that the etched surface of the panel is sensitive to scratches and stains.
Product size
The product is always manufactured according to given measurements. When selecting the size it should be done with actual opening sizes. A=total width of opening, B=total height of opening.
Product size
The selected product can be installed into the opening the total width A of which is 500mm and the total height B 2000mm.: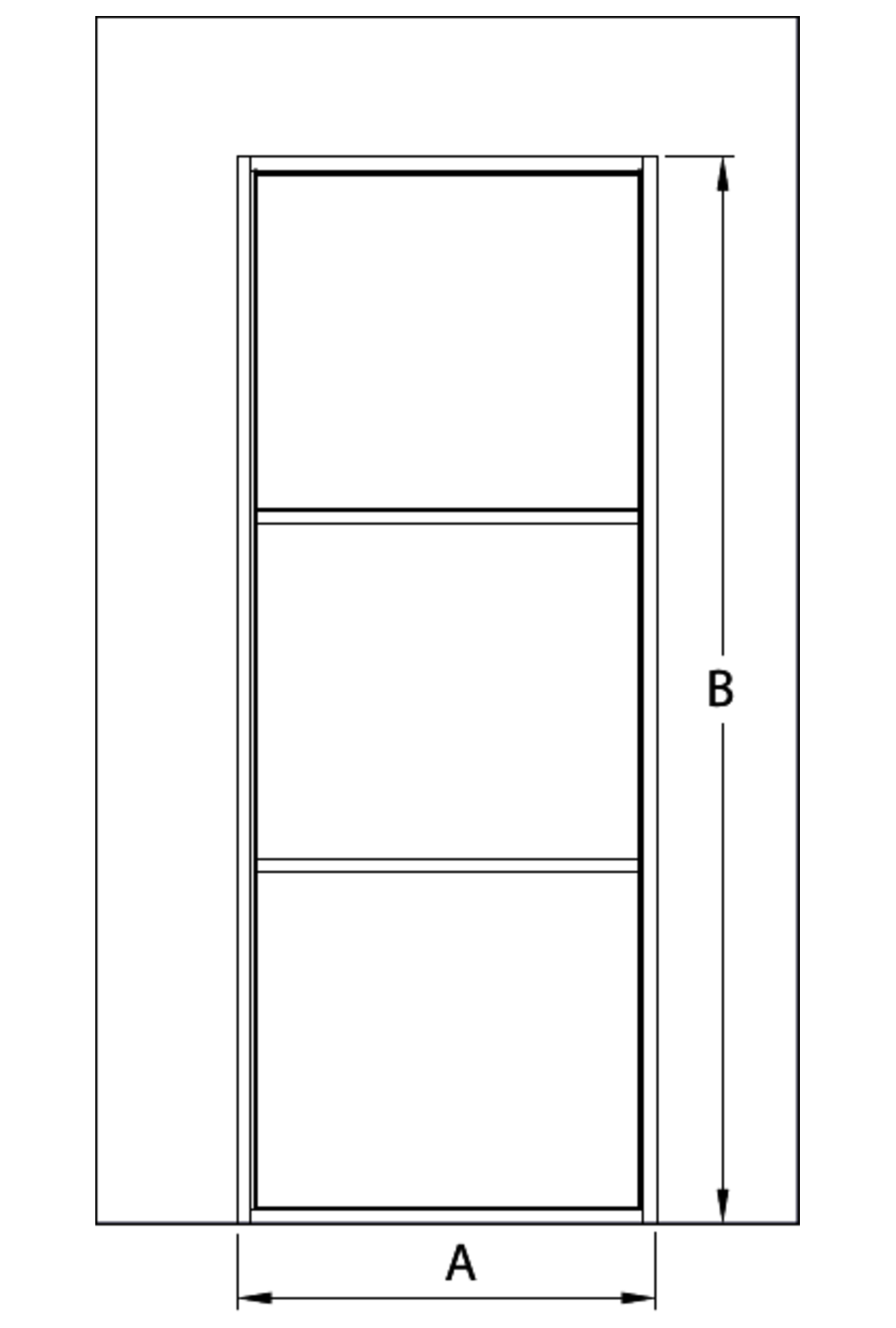 Bläk 77A Fixed wall
White painted/Transparent=500 x 2000
Maintenance manual Maintenance guide
/=
Bläk 702 Tokyo -frame Tokyo -frame
CAMPAIGN -20% 31.10.-31.12.2022
The selected product can be installed into the opening the total width A of which is 500mm and the total height B 2000mm.: